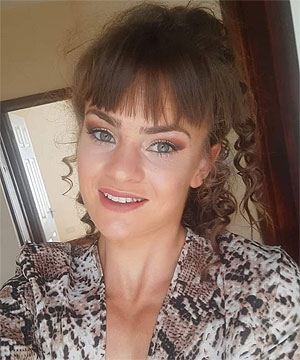 Helen Jones
Boxing for Wales and Great Britain.
At just 51kg has just qualified for The Commonwealth Games in Birmingham next year in 2022.
I am a 22-year-old Elite Amateur boxer from Swansea currently pursuing my goal of boxing at the Commonwealth Games in Birmingham 2022 ? I've recently been selected to be part of the Great British World Class programme, meaning that im now training full time as part of their programme and also the Welsh Elite programme too.
My main achievements are as follows: Welsh champion, 2x British champion,
3 nations champion and 2x silver medalist in the British.
"During this preparation phase, the support network around me will become increasingly crucial in my success. One strand of this support will hopefully be sponsorship. I'm hoping that using my platform as an elite fighter preparing for a huge international event such as the Commonwealth then the Olympics."
Helen Jones
Helen has recently been picked as a podium potential for Great Britain.
Sponsorship opportunities in Welsh Sport
Helen is currently looking for sponsors to help her with her travel and kit. If you are interested then please get in touch.
Email- This email address is being protected from spambots. You need JavaScript enabled to view it.
Instagram - helenjones123