Mens Boxing Training Classes Swansea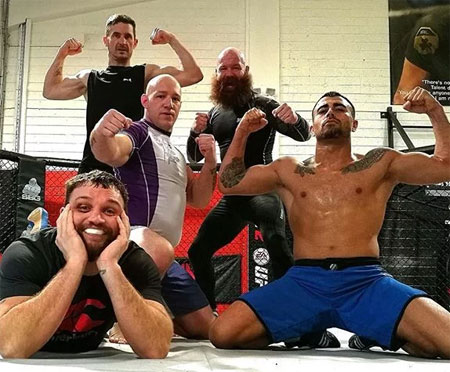 Start your boxing journey with the club that's right for you and your goals. Set yourself up for success with a supportive community and a fitness facility that offers the facilities and knowledge you need to become your best. Unlock your potential and elevate your performance in a highly energized and supportive environment in Swansea. We are more than a club, we are a community.
Professional Boxing Training
As a boxing trainer, I've had much success working with professional boxers such as:
Darryll Williams 17-0 English Super Middleweight Champion
Jay Harries 13-0 Flyweight Champion
Ashley Brace 8-0-1 WBC & EBU Bantamweight Champion.
We accept Beginner, Intermediate, Competition, and 1-to-1 Boxing Training

1 to 1 Boxing Classes
Personal Boxing sessions give you an exclusive one-on-one experience and workout plan to reach your boxing & fitness goals at your own pace!
Please contact us directly for details Tel: 07391 568537
---

Group Boxing Classes.
Adults Boxing 16+
Monday, Tuesday & Wednesday
6pm to 7pm